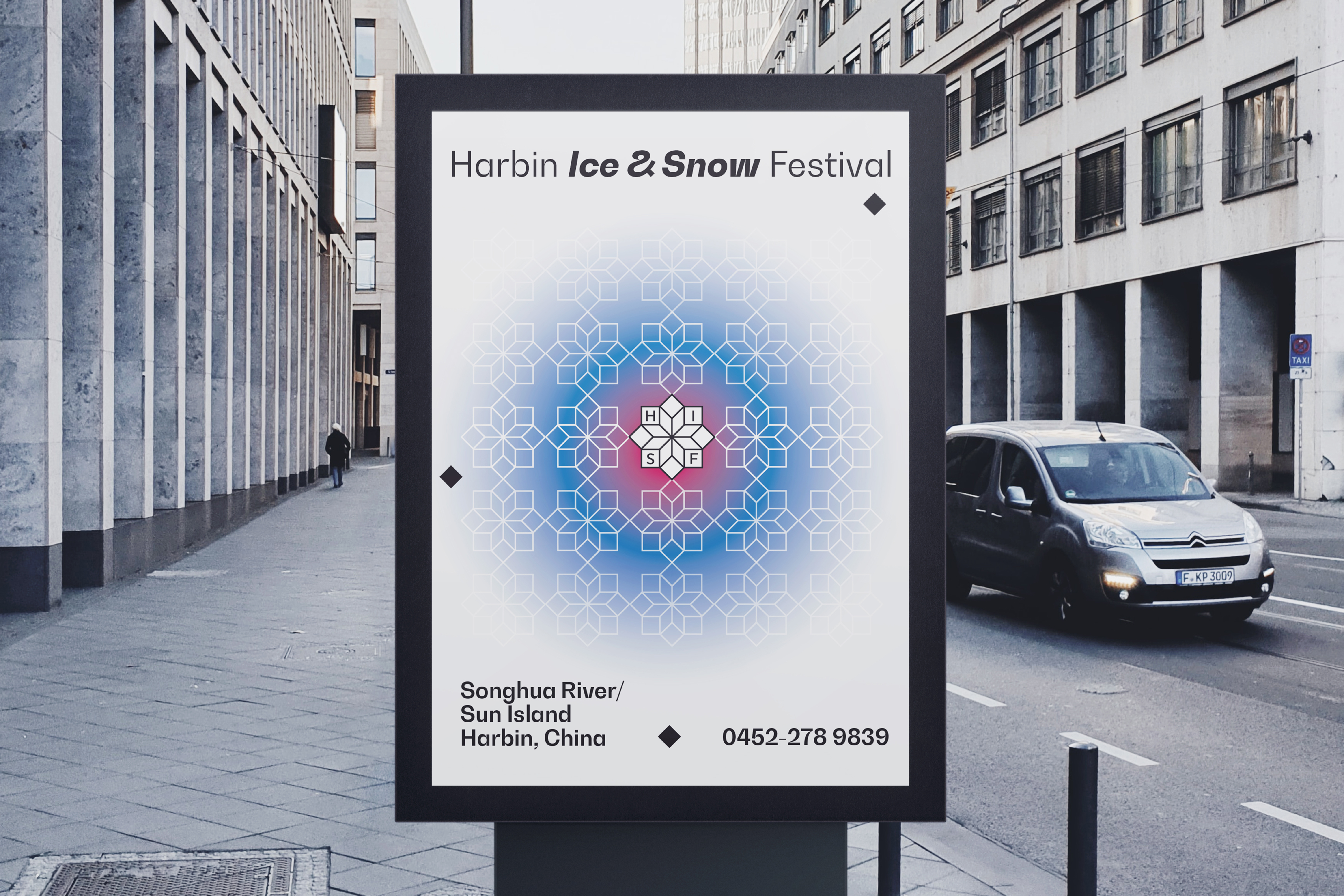 ︎Harbin Ice&Snow Festival
Identity system for Harbin Ice&Snow Festival. Inspiration comes from the fact that no snowflake is the same, representing variability and diversity. Black and white are used to distinguish between daytime and nighttime activities.
︎RISD GRAD SHOW 2022
Identity system for the RISD Grad Show 2022 exhibition. The system was applied to a range of formats including a website, various-sized posters and banners, print ads, digital ads, and social media. Collaborator: Sabrina Ji (MFA, GD, 2022)

Website link

︎Hybrid Art Center
Hybrid Art Center (HAC) is an international cultural, educational, scientific institute active in the field of hybrid art experiments. HAC's activities focus on the interlinkage between art, technology, and society.
︎ Asia Dance Festival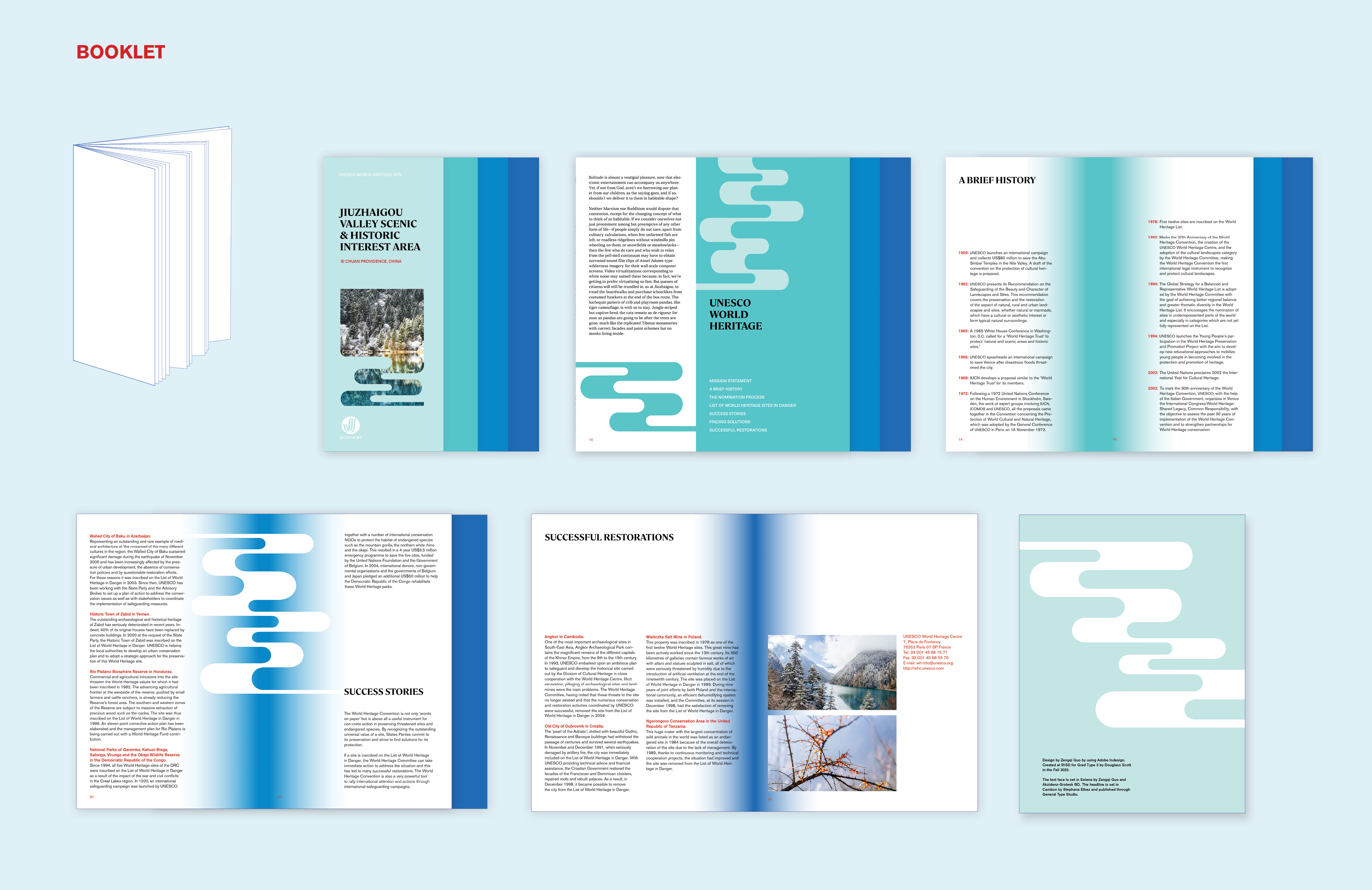 ︎JIUZHAIGOU/World Heritage Site
This project was designed for Jiuzhaigou Valley Scenic and Historic Interest Area to show typography as a system and as identity. The identity system includes mark, logotype, letterhead, envelopes, business card, fifth element, pulication, advertisements in The New Yorker Magazine, website pages, and site signs.
︎ Heniu Grill
Heniu Grill is a traditional barbecue restaurant in my hometown, Qiqihar, China, famous for its barbecue culture. This brand is to commemorate the barbecue cultural history of this city and bring the summer feast back to the street.
︎Kola Superdeep

Client: Kola Superdeep Design Studio based in Shanghai, China.